Win the chance to be msi official post!
April 3rd – May 31st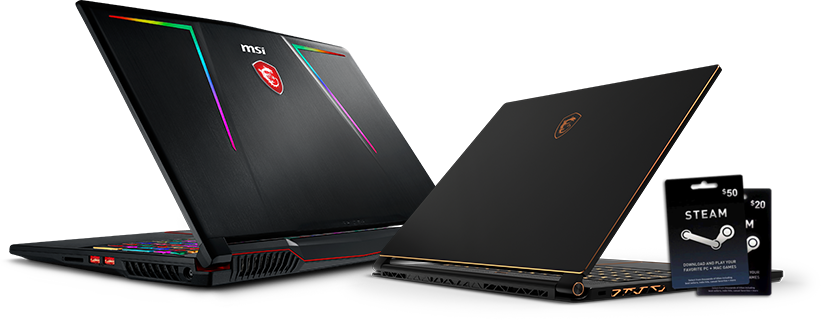 Required content: 1-min creative video or creative post (wording+ picture)
Focus model: MSI CFL NB- GS65/GE63/GE73/GT75/GP63/GP73.
Top 5 of the most voted persons will receive steam credits as shown below. Invite your friends to vote for your masterpiece!
1st /

$600

2nd /

$500

3rd /

$400

4rd /

$300

5th /

$200
You may select 3 videos and 3 images you like most!