{{blogList.blogTitle}}
Recently MSI announced a new Gaming Desktop series called Infinite. This to complete their fast growing line-up of pre-build Gaming Desktops. This current line-up includes the powerful and small Trident series, easy to carry and versatile Nightblade series and the ultimate and complete Aegis series.
Now to add the Infinite series to this line-up. The Infinite gaming desktop is inspired by gamers that have a never-ending desire to GAME. To support true gamers we want to give them a PC to start gaming but also one for the future. One with Infinite possibilities to play the way you want.
Infinite symbolizing endless possibilities.
The essence of Infinite is to provide unprecedented power, in a large variety of prebuilt hardware configurations. Because every component is thoughtfully working together, it gets you the entire performance you need for your infinite gaming sessions.
Gaming never stops, the only challenge is to stay awake.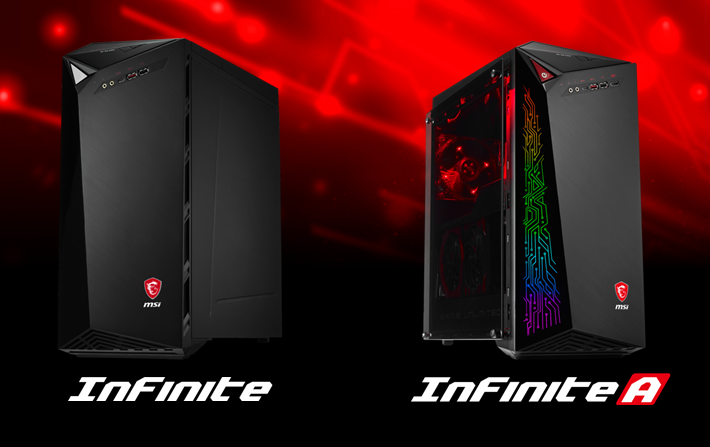 The Infinite series comes in two models at this moment. The MSI Infinite and MSI Infinite A. Let us look at five of the main differences between these two models.
1. Tempered Glass
Like to glance at all the gaming components inside? Or prefer the classic look of a stylish gaming desktop? Infinite A comes with two side panels, where Infinite only has a classic metal panel.
Included in the box free:
Infinite: Black classic metal side panel
Infinite A: Tempered glass side panel + black classic metal side panel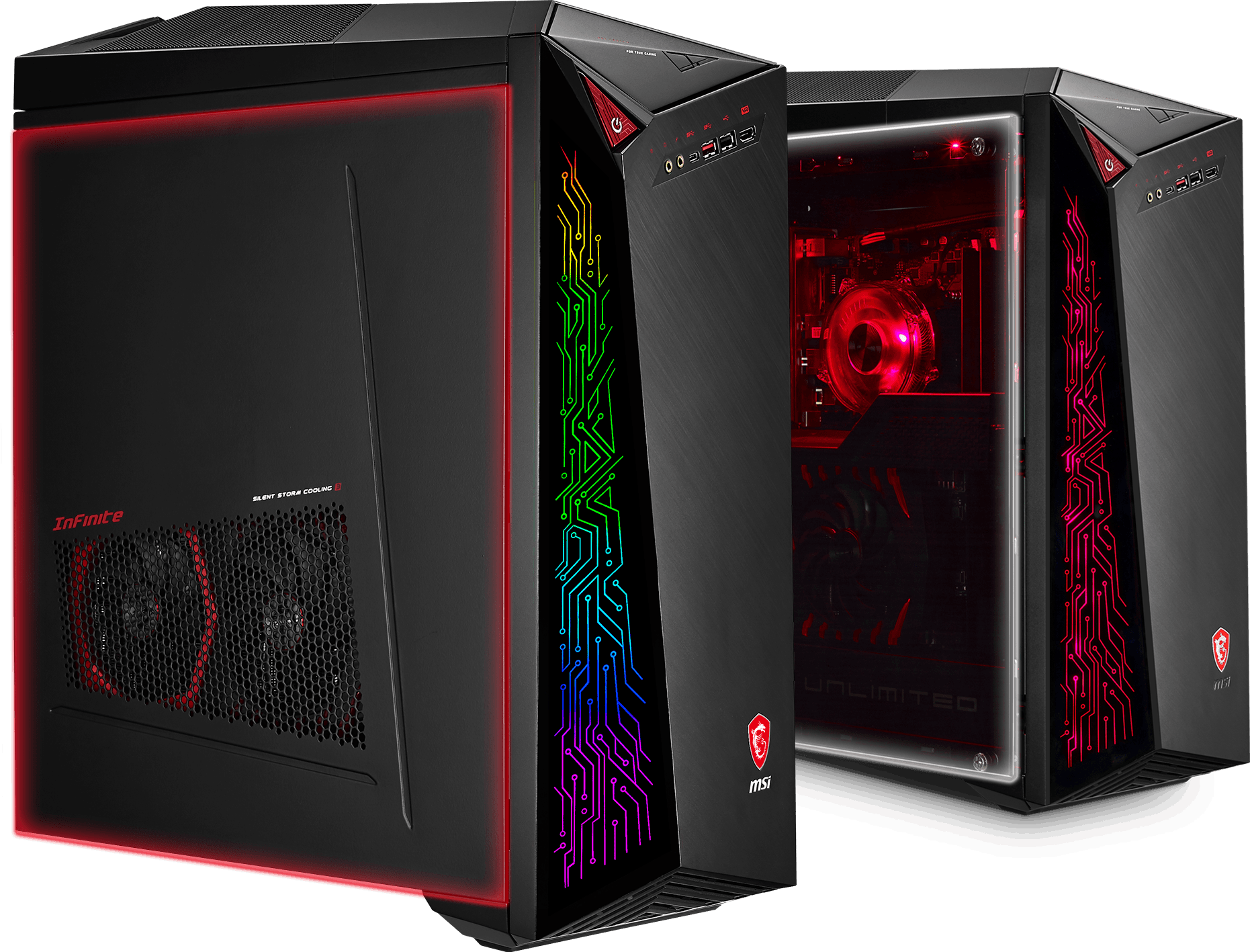 2. Mystic Light
Want to give your own style to your gaming rig? You can change the colors with our Mystic Light feature. Mystic Light is build inside the chassis and front side. The front side even features a futuristic looking circuit design. Infinite is less customizable with only a red LED in the front site but still giving the gaming desktop an awesome look!
Infinite: RED LED only
Infinite A: Mystic Light RGB LED inside and on the front side of the chassis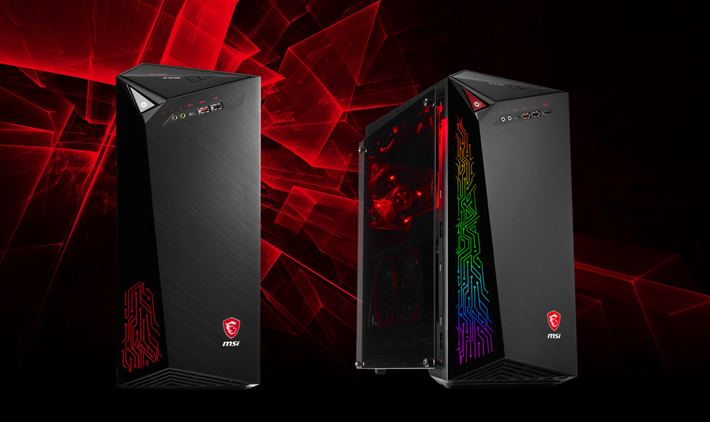 3. Gaming Graphics card
For gamers the Gaming Graphics card is the most important. It will provide you the FPS you need for all your games. At MSI we want only the best for you, that's why the Infinite series is equipped with our own award winning Graphics Cards. These cards have a higher clock speed and better cooling to give you the best gaming experience.
Infinite is equipped with a MSI Armor Graphics Card
Infinite A is equipped with a MSI Gaming Graphics Card.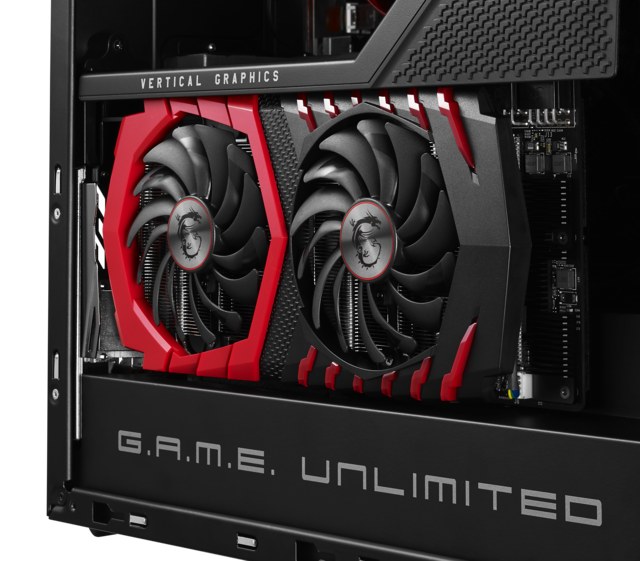 4. VR-Link
Ready to get into the next gaming dimension? If you want to connect your VR device, you need to connect many wires to get started. To get you the best VR experience, we make some fine tweaks to our Infinite A. We added a HDIMI out port on the front side so you can easily, and without crawling to the back of your PC, connect your VR device. Besides that with our MSI Gaming Center software, you will get access to the 'one-click-to-VR' software. This optimizes the processes of your Gaming Desktop top so you nothing is stopping you from getting the most out of you VR performance.
Infinite: 'One-click-to-VR' software
Infinite A: VR Link port & 'One-click-to-VR' software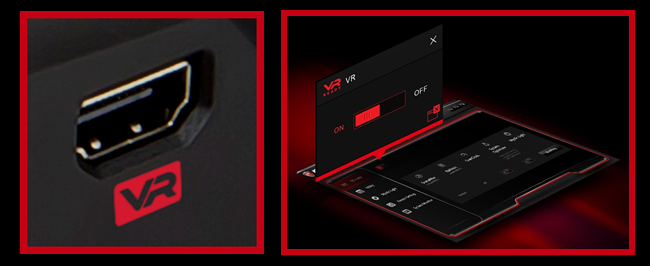 5. Chipset
The Infinite series models are using different Intel chipsets. These chipsets control all kind of functions of the gaming desktop and how many devices you can connect.
Infinite is using H110 chipset
Infinite A is using B250 chipset.
The main difference is in high-speed USB ports, Infinite A has more USB 3.1 Gen 1 Type A ports than Infinite, and the support of Intel Optane which Infinite A supports.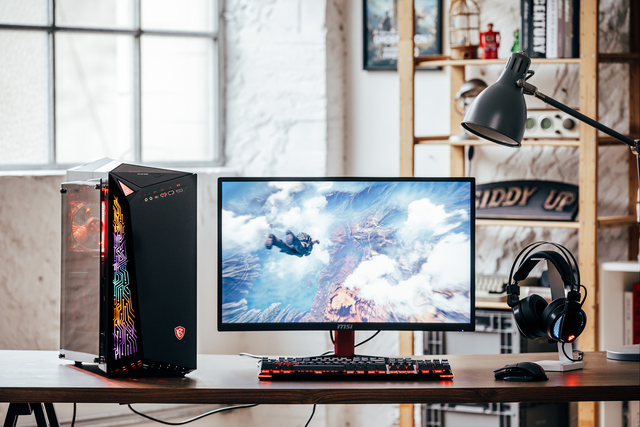 Besides the differences, the Infinite series also shares a lot of great gaming feature. For example:
Silent Storm Cooling 3
To get outstanding performance MSI Gaming Desktops are equipped with an exclusive, smart and powerful cooling system. MSI's Silent Storm Cooling embraces several separated chambers that individually take care of different components within the system. This unique design makes sure the system's temperature stays perfectly under control, supporting a cool and silent operation.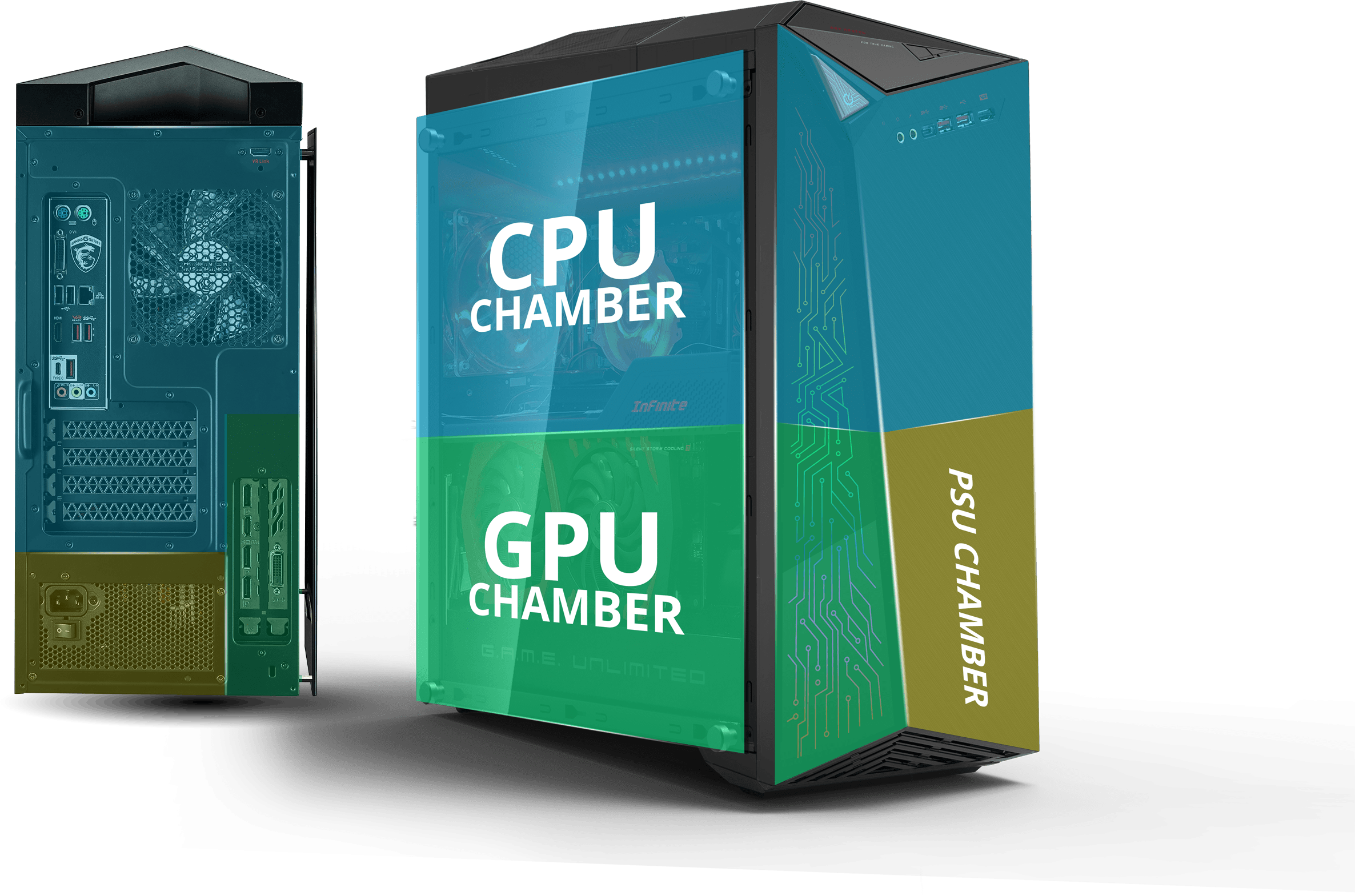 Easy to Carry
Going to a LAN-party, a friend or you just feel like you want to bring your Gaming Desktop anywhere you go? A useful handle situated on the chassis of the case can be used to pick up and carry this gaming beast around from one gaming den to the next.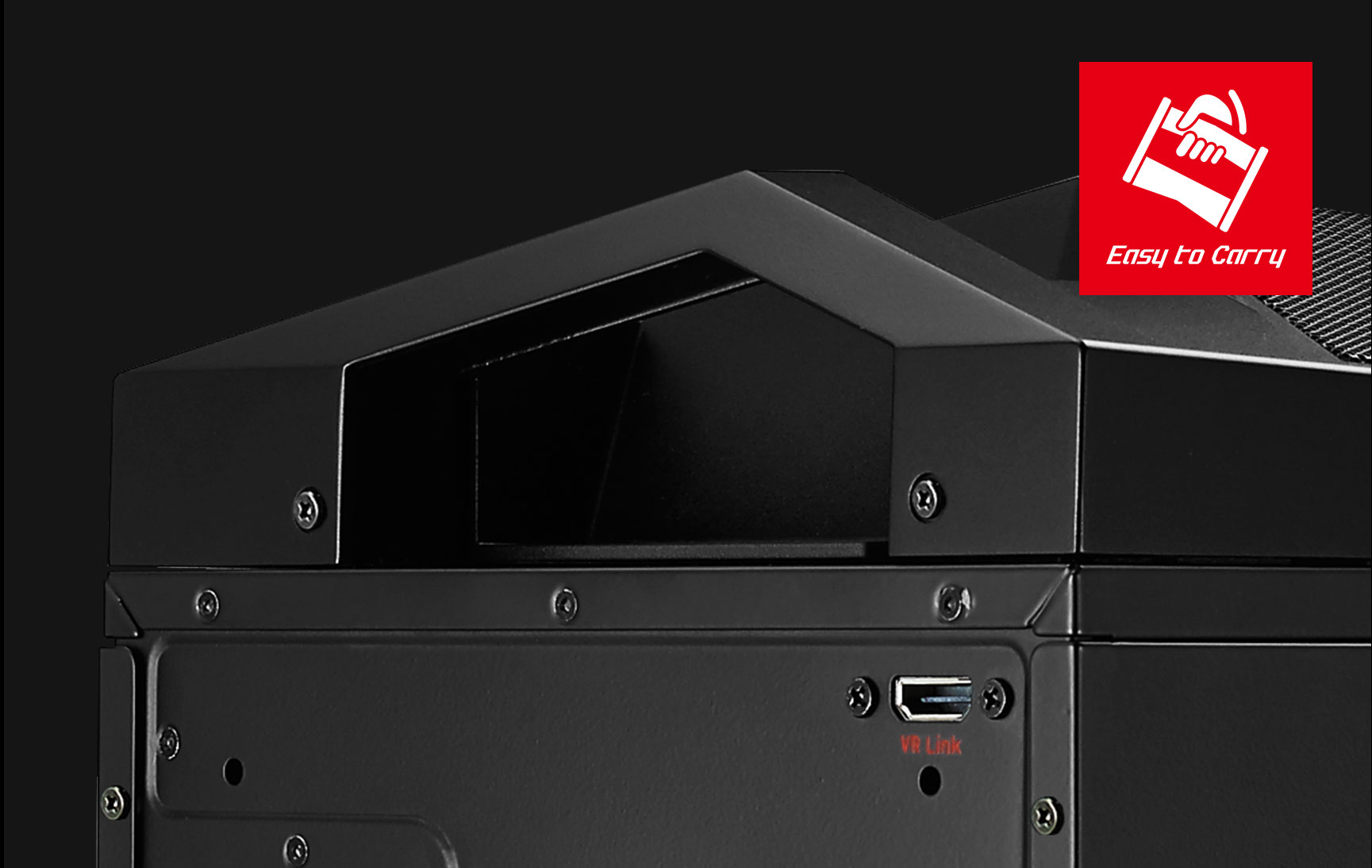 Best protection for transportation
To protect your most important component of your gaming PC, Gaming Graphics Card, we designed it in a vertical position. This will prevent bending of the card or damage to the PCI-E slot during transport.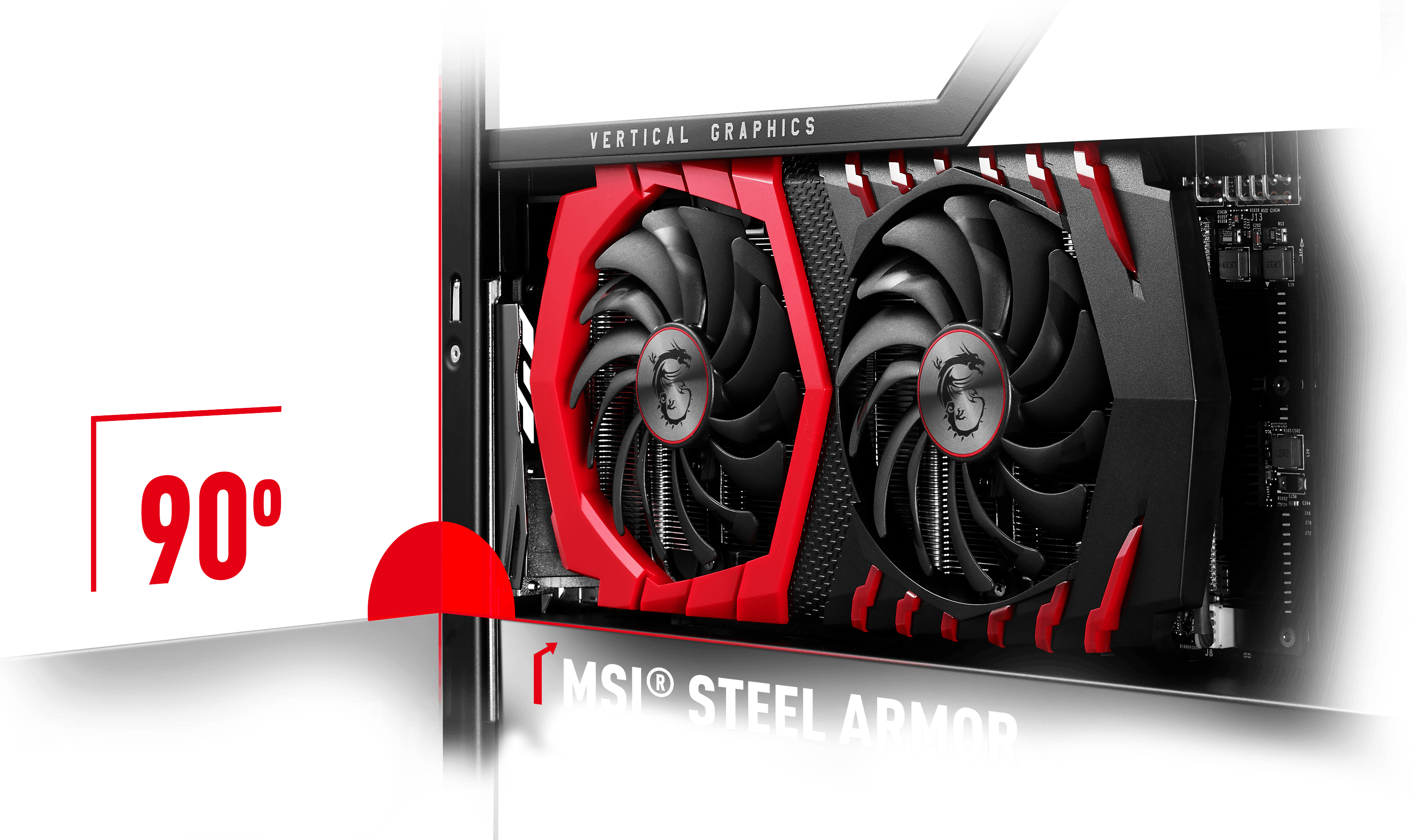 Easy access to components
Always get the best performance out of your system with the latest technologies. The components inside MSI Gaming Desktops are easily accessible and ready to be upgraded at any time. Whether you're expanding storage or upgrading your processor or graphics card, you can always keep your gaming rig up to date with the latest hardware.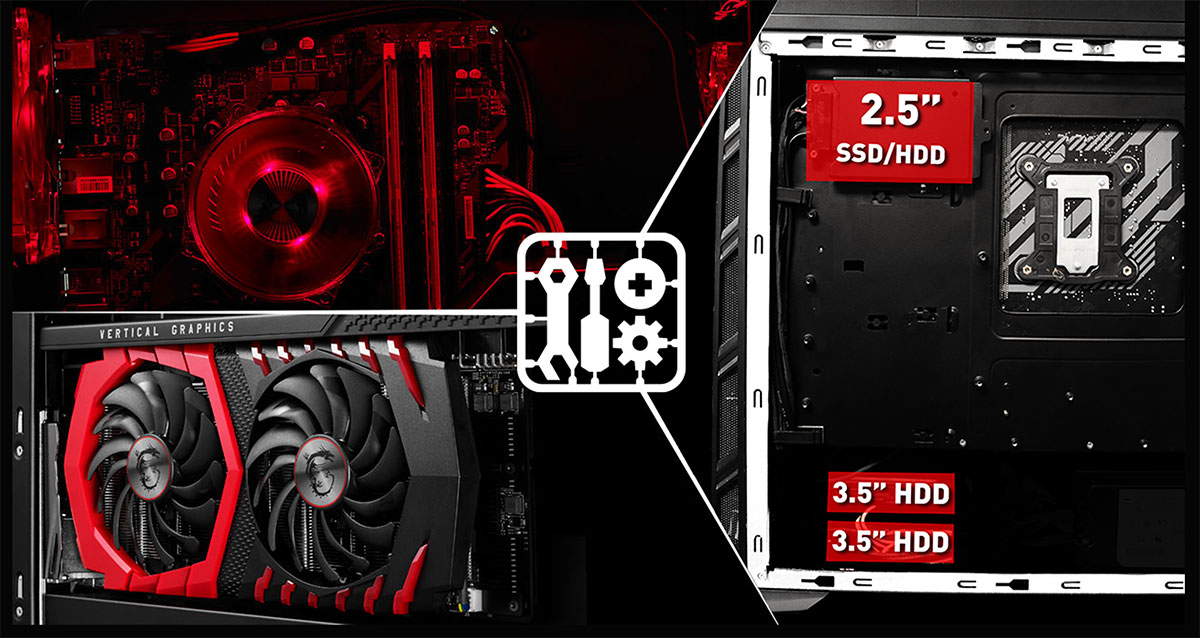 So Infinite or Infinite A?
While the decision is still not easy, you can easily say if you want a great gaming PC both systems are the perfect solution for you. If you just want to play games and do not want to think about doing anything special with your PC, MSI Infinite is your choice. However, if you want to have just a little more graphics power, customize your system or want to easily connect your VR device, MSI Infinite A is definitely your best choice.
Check out more detailed information about MSI Infinite and MSI Infinite A here: