MSI, the leading motherboard brand, is honored to announce that the MSI Z370/H370/B360/H310 motherboards are perfectly integrated with Intel new Core i7 8086K, the 40-year anniversary processor.
As a result of that the strong R&D team and the purpose to dedicate providing users the best experience, consumers equipped with heavy game player motherboards above can immediately experience the excellent performance via the Intel Core i7 8086K without updating the BIOS, and this feature significantly reduces the inconvenience that consumers may have to update the BIOS. Moreover, MSI also releases the new BIOS version on official website which can support the new Intel processor and has downward compatibility for users to keep the best performance experience.
The Intel Core i7 8086K has the fastest 6-core, and its basic CPU clock speed of 4.0GHz can meet the need of most consumers in system speed. In addition, using the Intel Turbo Boost is able to allows the CPU frequency to reach 5.0 GHz above directly and satisfies heavy gaming players in pursuit of the extreme performance.
MSI Z370/H370/B360/H310 motherboards all provide the function of CORE BOOST which combines the premium layout with optimized power design. Via the feature, MSI motherboards offer faster and undistorted delivery to the CPU at pin-point decision. CORE BOOST not only helps support multi-core CPU but also creates the perfect conditions for processors.
Furthermore, In order to support processors with more cores, MSI extended PWM and enhanced circuit design ensures that even high-end i7 CPU can run at full speed. This design can also avoid thermal issues and keep the temperature lower.
Selecting MSI Z370/H370/B360/H310 motherboards to completely release the best performance of the new Intel generation of 6-core processors is definitely the best choice for heavy players not to be missed.
The model list of MSI motherboard supports Intel® Core i7 8086K processor.
Z370 motherboard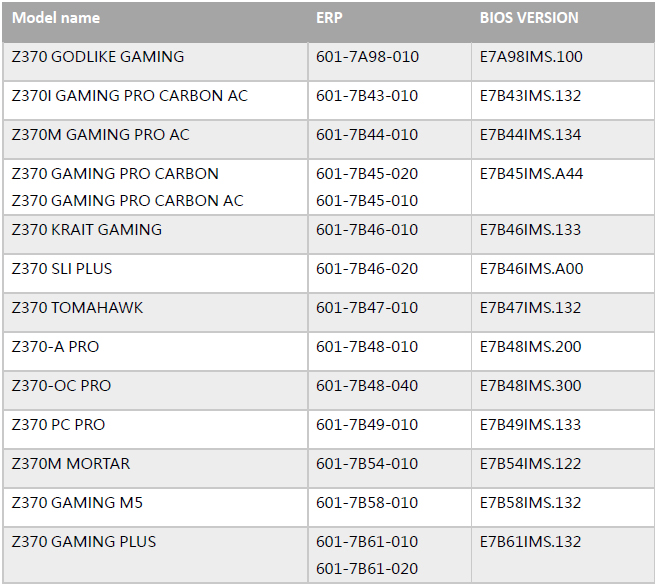 H370 motherboard



B360 motherboard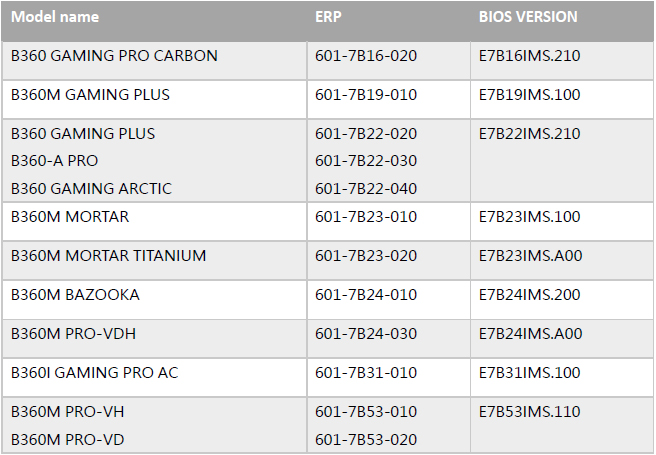 H310 motherboard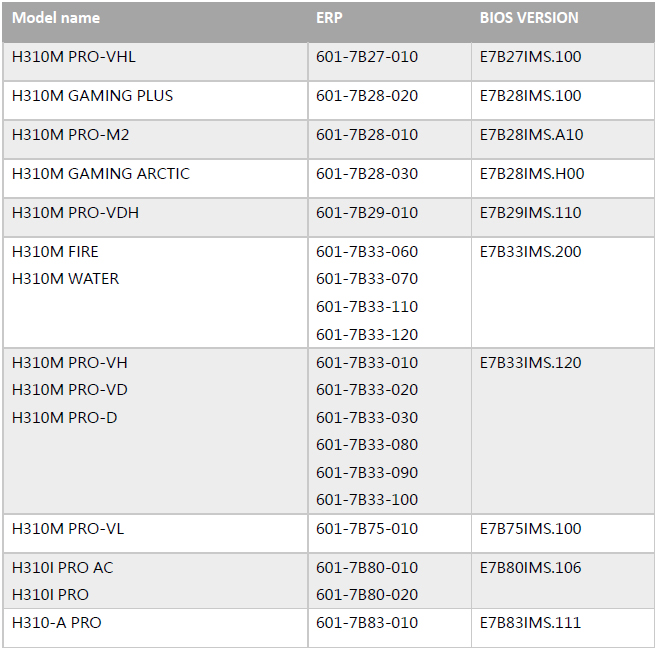 H310 motherboard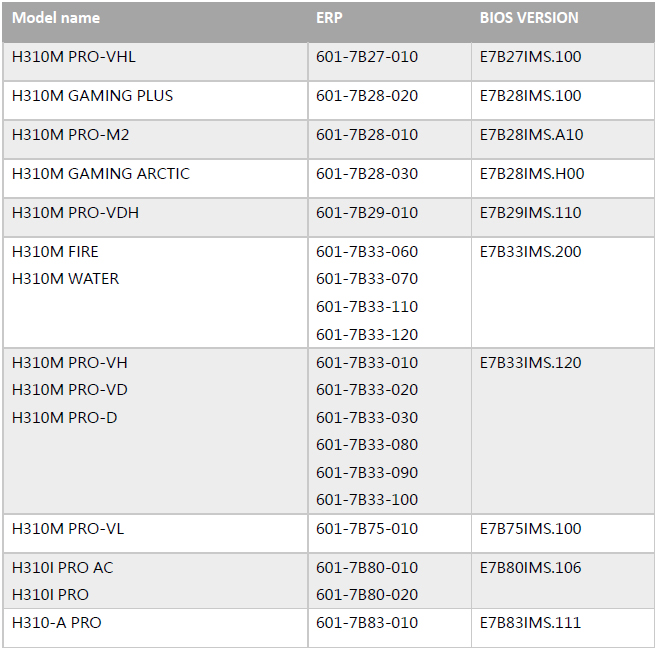 *Download and install the latest BIOS using M-Flash to update affected models.
**Ensure to always download the latest BIOS from msi.com corresponding product pages.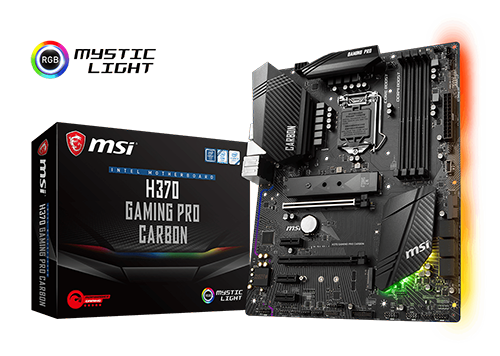 For more information on MSI X470 Motherboards CLICK

HERE